A website dedicated to athletics literature

/ Women in Athletics - from classical times to 1899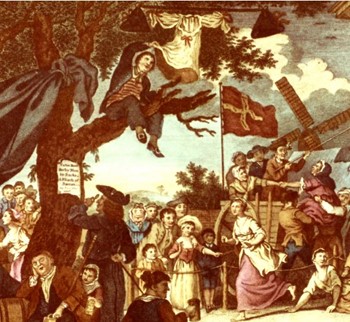 Women runners are to be found in the earliest myths of the Greek world with Atalanta, who was trained from infancy by her father to run, wrestle, and hunt, having the reputation of being able to run faster than any other woman, or any man. 

In the ancient Greek world, however, the roles of men and boys, and women and girls in society, were quite different, and men celebrated and recorded their own athleticism with enthusiasm, whilst the evidence about the women and girls is much more fragmentary, but in recent years evidence has emerged showing that women's and girls' races were extensively known in the ancient world.  Tryphosa won the race for unmarried girls at the Pythian Games, and also at the following Isthmian Games - Hedea won at the Nemean Games - and Dionysia won at the Isthmian Games and at Epidauros; thus giving us for the first time in recorded history the names of successful women runners.
Ancient Greece.
Women were not permitted to run at the Olympic Games but they did race at Olympia in their own Games, the Heraea.  Like the Olympic Games they were held every four years, but events were limited to a single foot-race of 500 feet compared with the men's distance of 600 feet.  Unmarried girls also raced at Delphi and elsewhere. 
At Sparta unmarried girls ran, threw the discus and javelin, and were educated to develop a pride in their physical prowess, and did so alongside the unmarried boys.  The first images we have of competitive women runners show them with their hair hanging loose, and wearing a short dress, above the knees, and the right shoulder uncovered and the right breast revealed, just as described by contemporary writers.  The earliest of these images – a small bronze statuette – is dated to about 560 BCE, and so the story of competitive women foot-racers begins over 2,500 years ago.
 The Early Modern World
For centuries, however, the trail goes cold but we pick up the story again in Britain in the 17th century.  In 1639 'young maids' ran the first of what was to become annual races at Old Wives Lees in Kent.  They were the finals between the champions of two villages, 5 miles (8km) apart – Old Wives Lees and Sheldwich, and they were held on or around 19th May.  These were significant because - the races continued annually for over 200 years - the prize for the winner was £10, a very substantial prize - and they also became the hub of a number of other races run in other towns and villages in Kent, where the organisers restricted their entries to exclude those who had won elsewhere.  This is the first known example of a network of inter-related running races for women or girls, and suggests a quite advanced and co-ordinated athletic culture. 
Pre 1850
All over England in the late 17th, 18th and early 19th centuries it was common for women and girls to run for money and prizes (often smocks/shifts) in villages and towns, and in the local traditional fairs, festivals, wakes and 'ales'.  The distances they ran probably ranged from 100 yards (91.4m) to about half a mile (804.7m) and they ran a series of heats.  So popular and so widespread were these events that it seems likely that more women and girls ran in England in the 18th  century than did men and boys, and there were often running events for various categories - 'old women', 'married women', 'maids', 'girls under 25-years of age', 'women over thirty-five years of age', and many more, and we also have an account of a 'young maid' who took part in a throwing event (pitching the bar) in 1711 at a country fair. 
In addition, a few women and girls from poor families ran or walked to raise money out of necessity rather than for sport.  Perhaps the youngest was Emma Matilda Freeman who was only eight years old when, in 1823, she completed four events in only nine weeks; the shortest was 30 miles (48.3km), and the longest, 40 miles (64.4km).  Perhaps the oldest was Mary McMullen, who was in her sixties when in 1826-7 she took part in seven events averaging 63 miles (101.4km), within 15 months, mainly in the north of England.  Collections were made for her as she went, often by her sons who travelled with her.
1850 – 1899
The traditional fairs, festivals, wakes and ales, were all local initiatives, and the wagers and collections were the results of personal ones, but when, from the 1860s, men began to form athletics associations to govern the sport centrally, based on the principle of amateurism, women were to have no part as participants or administrators.  Outside sport, however, the second half of the 19th century significant strides were being made in women's emancipation and in many countries young women and girls received greater educational opportunities than ever before.  With this came a greater awareness of the physical education needs of young women, and so programmes were devised to help develop their health.  Twentieth century historians steeped in the culture of 'amateur athletics' gave 9 November 1895 as the first example of a competitive athletics meeting run exclusively for women.  It was the Vassar College 'Field Day' held in New York State.  Vassar was a well-established private college for young women.  The college was careful to ensure the Field Day had no publicity and that the participants in the five events (100 yards, 220 yards, 120 yard hurdles, High Jump, and Broad Jump) were secure from 'undesirable spectators'.  The Field Day became an annual event.
But the middle-class young women of Vassar were not the only women athletes of the time.  Looking back now, from the vantage point of the 21st century, we have a new perspective.  We can see the strictly defined 'amateur' era as a phase in our history and not its entirety and we are now free to acknowledge the strong culture of 19th century professional women athletes.  They were excluded from our history for over a century because they earned money and were dismissed as 'entertainers', and had no place in the history of an 'amateur' sport.

Professional Women Athletes. 
By 1850, women had become professional pedestriennes who took part in long and ultra-distance events especially devised to attract a crowd.  In the second half of the 19th century, women walkers and runners from the U.S.A., Canada, Britain, Australia, Germany and elsewhere became well-known.  Some were so successful, and their business so profitable, they repeatedly crossed the Atlantic to take part in events.  Ada Anderson, Kate Irvine, Mary Douglas, Bertha Von Hellern, Bella St Clair and many others, competed in events from 200 miles to 1,000 miles (322 to 1609km) and in doing so demonstrated to the world that women were mentally and physically tough.  Some were so confident of their abilities that they challenged the best men.
In 1895, the girls at Vasar College would have been well aware of the performances of the pedestriennes.  They would also have been aware of men's performances.  Seven weeks before the first Vassar Field Day, there was great interest locally when New York AC hosted perhaps the first men's international athletics match of any substance.  This was against London AC, and the result produced enormous local and national pride when the home team won all 11 events and set world record in five of them.  Vassar's inaugural programme of five events was taken from their programme, and four were events in which the New Yorkers had just set world records (100 yards, 220 yards, 120 yards hurdles and High Jump).  The girls from Vassar were pioneers, but their Field Days were part of the general sporting culture of the time.
In many other parts of the world the barriers to women's participation were being tested.  In 1898, two working-class women challenged each other to a race of about 3km which they ran on the streets of Milan in Italy to the astonishment of the local spectators.
It is interesting to note that that the first Vassar Field Day was held five months before the first of the modern Olympic Games in Athens, although, of course, there was no question that women would be allowed to compete in Athens.  There is, nevertheless, a persistent story that a Greek women, named Melopene, did run unofficially in the marathon in 1896.  There was a big gap between what women wanted to do and had proved they could do, and what contemporary attitudes would permit.


by Peter Radford
Acknowledgement.  Athlos is grateful to the IAAF for giving permission to reproduce this three-part essay, which was originally published as, Women's Athletics – The Road to Recognition, in, IAAF 1912-2012 – 100 Years of Athletics Excellence, (Monaco: IAAF, 2012), pp. 239-259.